Advice On Cutting Curly Hair From A Curl Hair Specialist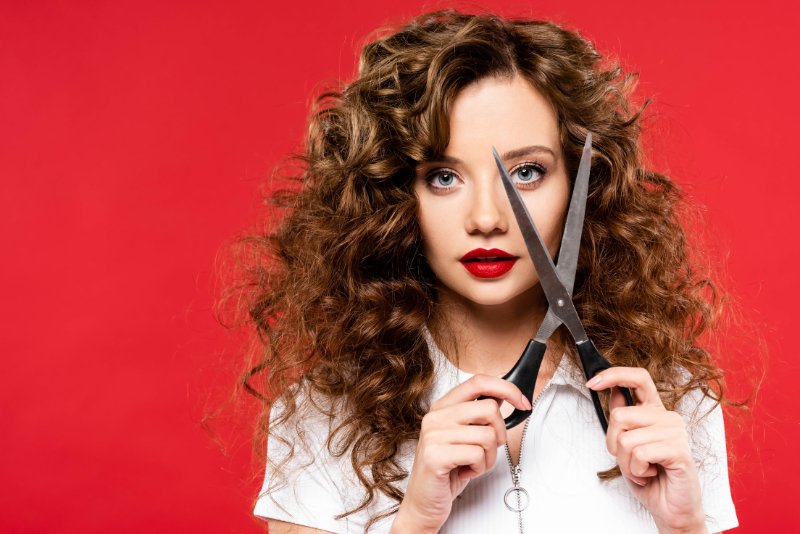 Welcome to the graceful realm of curls with Chicago's curl aficionado, Andrea Kelly. At her salon, AKurlySalon.com, curls are not just styled; they're cherished. Andrea is ready to share her rich knowledge that makes taming and loving your curls simple.
Join us as Andrea unveils her best curl care tips. Her guidance is a treasure for anyone wishing to bring out the best in their curls with ease and confidence.
Embrace your hair's natural elegance with insights from a true curl whisperer, and prepare for a journey to your most beautiful curls yet.
If you have curly hair, chances are you've struggled with your hair at some point and time in your life. Whether it has been a horrible haircut, trouble with frizz control or have been made fun of because your hair just doesn't behave like everyone else's.
We have all stressed about "What's the weather going to be like on my wedding day? Or Prom? Or having to pack a cabinet full of products including your OWN blow dryer AND diffuser for your next vacation.
These are the things most of us with curly hair need to think about and be prepared for day in and day out. Lucky for us, nowadays there are curly hair specialists all over the country to not only to teach and guide us as how to style curly hair but also cut it properly so that the curls are softly layered into each other.
A Curl Specialist Understand All Curl Patterns
A true curly hair specialist understands the many different types of textures and curl patterns.
Naturally curly hair is typically not consistent.
Curl patterns can be different even on one head! Sometimes the texture can be very different on one side than the other.
A trained specialist can consult with the client and determine what cutting technique and shape would work best and then teach the client how to style it, and with what product.
Most stylists have their favorite product line they believe in. That being said, it is my belief that if you find something that works for you and all your curly hair goals are met, use what works best for you.
But the right cut can improve the look even more!
What does it mean to cut curly hair?
A curly haircut is typically a technique that is incorporated into a "shape" that allows the curls to lay better. Doesn't matter if you wear your hair short or long, the layers have a softness and blend unlike a traditional haircut that may leave steps or shelves in the style.
There are no harsh lines when a specialist cuts the curls. The curls speak to the stylist and each cut is custom to the curl pattern of every individual.
One of the many perks is that the style will grow "down" rather than "out". Also, the maintenance on the cut is very low. Most clients need to see their stylist anywhere from 2 to 4 times a year!
Although these cuts are a bit more expensive than a regular cut, you are actually saving time and money because of how long the shape will last.
Demonstating Techniques
A curly hair specialist should also take the time to demonstrate a styling technique to fit the clients lifestyle.
Some people like to take the time and effort to style their hair, while others prefer more of a wash and go schedule. Either way, choosing the best product for the curl type and texture is important along with the technique that best fits the clients lifestyle.
Curly hair success starts in the chair. The key is learning to enhance the curls with moisturizing styling products. This will keep the hair hydrated without sacrificing hold!
Your curl specialist can suggest "how" to apply the product,the explain the diffusing process to set the curls strong so that they may last several days in between washings.
Find Your Curly Specialist Today
So as one decides to accept and embrace their curls, I would encourage them to get a referral or search for a curly hair specialist.
The cutting technique itself will make a huge difference in the shape of the style. The added bonus is learning how to style with success.
Stepping out with confidence without worrying about if your hair will frizz or go out of control is an amazing life changing experience! Find your specialist today!