How to Fall in Love with Your Curls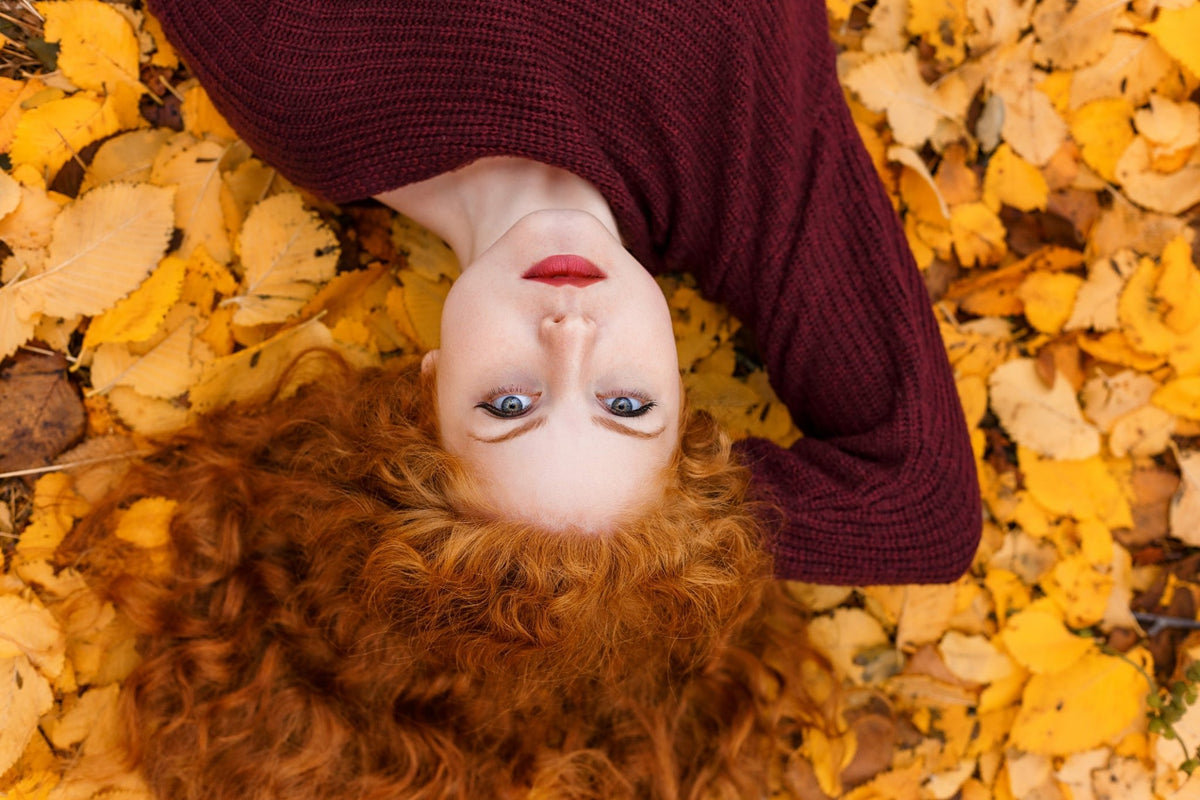 If you're like most people with curly hair, you've probably had your fair share of bad hair days, and summer humidity can wreak havoc! But there's no need to despair; Fall is the perfect time to fall back in love with your curls! With a few simple tips and tricks, you can add volume and definition to your locks and enjoy beautiful, healthy hair all season long.
These curly tips and tricks will have you embracing your curly hair every day!
How To: Tame the frizz
The Best Curl Boosting Products
The Importance of Diffusing Your Curls
How To: Spot Style to Add Lift at the Crown
Think Positive and Embrace the Experiment
How To: Tame the Frizz:
A good hair cut is the foundation to loving your curls.  It helps reduce frizz and gives your curls some new bounce.  Did you know that more the 65% of women have some form of curly hair.  I was shocked by this number.  In spite of this, it is not easy to find stylists who know how to cut curly hair.  Since I have started embracing my curls, I couldn't be happier with the results.  Now that I have these fabulous results, I definitely don't want to go to the wrong stylist.  Some stylists had approaches that didn't seem to make any allowance for my hair being curly....and I paid the price, going home with disasters more than once.  How do you find a stylist who understands?
Finding a good curly stylist seems hard at first, but you just need to know where to look.  You want someone who is experienced with curly clients.  Try searching on Instagram under #curlystylists, #curlysalon, #curlspecialist.  Do a similar search on Face Book.  Look for salons or stylists on LinkedIn in your area.  They are out there so keep looking!  If you are ever in the Chicago area, check out www.akurlysalon.com for a great curly cut. Say hi to Andrea for us!
The Best Curl Boosting Products:
One of the best things you can do for your curly hair is to invest in a good quality shampoo and conditioner. Look for products that are specifically designed for curly hair and avoid those that contain harsh chemicals or sulfates; they can strip your hair of its natural oils, leaving it dry and frizzy. Instead, opt for a gentle moisturizing shampoo and conditioner that will help to keep your hair hydrated and looking its best.
Hot off the presses The Curly Life Company has launched the AuBonacci Hair Care Line to moisturize and protect those luscious curls.    Look no further!  These products are a sure way to embrace your curls on the daily.  They have an energizing citrus fragrance and don't weigh your hair down.  You are going to love them!
Introducing the AuBonacci™ Curl Styling Products  
Once you've cleansed and conditioned your hair, it's time to style!   Keep in mind every hair type and curl type will respond a little differently, so play with your products! Have fun with this and find the right amount that makes sense for you. 
Fine Curly hair, Shorter Hair – Start light!
Thick Heavy Curly Hair, Longer Hair – Probably going to add a little extra product all around, especially for long hair. You will want the extra hold! 
The AuBonacci Curl Styling Cream will amplify, define, and separate while adding volume, shine and texture. Retains curl and reduces frizz for a radiant, touchable finish.  The Curl Styling Cream will help to add moisture and definition to your curls.  Apply before styling or after washing and conditioning your hair.
The AuBonacci Curl Styling Serum is an amazing Keratin-infused leave-in serum, with Red Algae and ProVitamin B5.  This serum seals the cuticle to control frizz, locking in the moisture from your leave-in curl styling cream and protecting from everything else you're going to do to those curls! Improved shine and bounce are promised! Safe for colored and chemically treated hair.
The AuBonacci High Hold Gel:  Give those curls a fighting chance! This high-hold gel protects your moisturized, shiny curls from humidity and UV rays.  Apply to wet hair and rake through with fingers or comb to distribute gently. Use an upward motion when distributing through root areas. To encourage curl formation, gently and slowly scrunch curls up, holding briefly before releasing. Diffuse to help dry your hair and add volume. This will help to minimize frizz and give your curls the definition you long for!
Finally, don't forget the finishing touches! The AuBonacci Curl Styling Final Touch:  Keeps those curls the way you want them; keeps volume going and provides long-lasting curl definition.  Spray on and hit with the diffuser so it doesn't sit "wet" on the hair for more than a moment. 
These products will help you fall in love with your curls.  You can enjoy beautiful, healthy, curly hair all season long!
The Importance of Diffusing Your Curls:
When looking for a more natural look, try drying your hair with a diffuser attachment.  Investing in a diffuser will help soften the curls and help them to look natural. This simple tool can help you achieve definition and volume without frizz. Using your diffuser creates fuller looking hair, and bouncier curls. The diffuser also helps keep your curls in clumps which reduces frizz and helps create luscious curls.
A diffuser disperses air evenly and halts curls from drying out.  To use, simply place your diffuser onto your blow dryer and aim it at your roots. Then, move around your head, slowly drying where needed.  After drying is complete, use the SOTC (Scrunching Out the Crunch) method, gently squeezing sections of your hair to break the cast.  I like to use a t-shirt towel to soften the curls as I scrunch.
How to Spot Style, Adding Lift at the Crown:
Don't forget the power of spot styling.  When you have curly hair you can't use styling tools with bristles- it just doesn't work!  That old round brush you used with straight hair that would give you lift at the root - it is NOT going to work for you now.  So how do you get that lift at the root, and how do you direct your curls, if you can't use that ol' bristle brush? 
The AuBonacci Styler!  The AuBonacci Styler is the best spot styling tool for curly hair. If you have a particular section of hair that looks flat or lifeless, simply slide your styler towards your roots, give it a quarter turn until there is some tension, then a short blast with your diffuser to set it!  Slide the styler out of the curl and do the next "spot".  Viola, you now have lifted and directed your roots and added volume at the crown.  This process can be followed anywhere you need to add volume or help tame unruly sections.
The styling pins on the AuBonacci Styler are designed to glide into the sections of hair where you need a boost and slide out without gripping or tangling in your hair.  This product is like none other on the market.  It was built in America and designed to withstand being dropped on tile floors!
Think Positive and Embrace the Experiment
Enjoy the learning experience with your curly locks.  Everyone is different and unique.  Hair is no different.  Explore products and find what works for you.  Don't feel the pressure of society to look a certain way.  You get out there and define you!  Remember you are worth it!  Invest a little time and experience and get the products that work for you and your curly hair. 
Embrace your curly hair this fall! With these simple tips, you can enjoy beautiful, healthy hair all season long!  We're here to cheer you and your curly hair on.
Live Curly!
Lisa